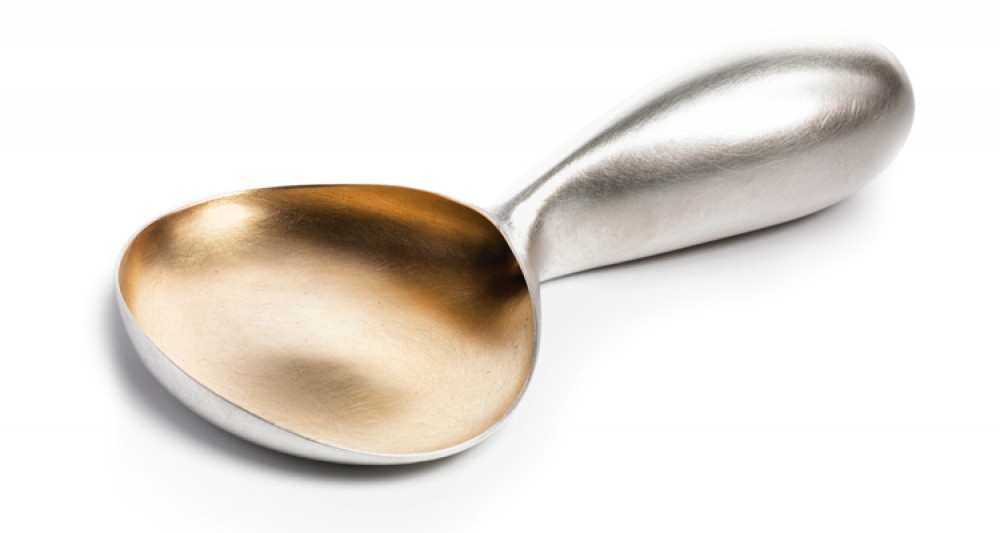 t.e. 084
salt cellar

salt cellar combines a container and a plateau. The container holds the salt and serves as a handle. Salt is poured onto the plateau, so that it can be picked up from the black surface. Filling the container works the other way around: salt is put on the plateau and then poured into the handle.
The gilding protects the silver against salt corrosion.

100% fine silver, gold plated inside

12 x 7 x 2,5 cm

limited and numbered edition of 15

sold out!
related products