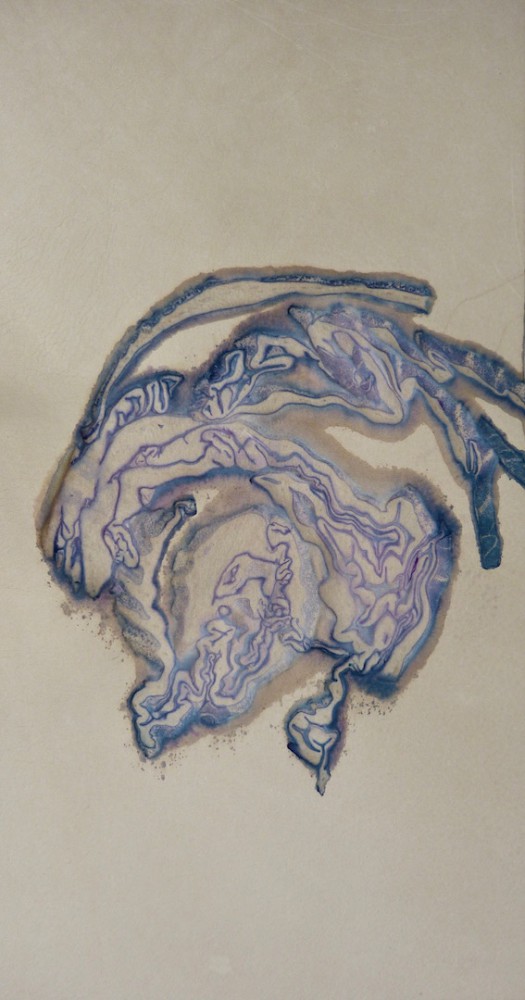 t.e. 198
"fossils"

With her project "fossils" the young artist Alegría van der Zande (1988, breda) embarks on a journey to search for the small wonders in nature: wild flowers, plant, vegetables, twigs and seeds from your everyday environment. During her graduation at the University of Arts Utrecht she developed a technique to press botanical elements in leather, creating all unique contemporary fossils. The final result is influenced by among others pressure force, pressure temperature, thickness of leather and humidity of the flora. Each item has its own recipy; all colors are real (not painted).

"Fossils" shows us the value of seeing the finest and delicate beauty of nature that daily surrounds us, but which we don't always observe anymore. The combination of the raw leather and the aesthetic lines and subtle colours of the flora results in an astonishing contrast between the harsh leather and the graceful details of the flora. with the passing of the season the design change too, following the rhythm of nature.

All unique pieces

19,5 x 37 cm

For more information about prices and delivery time please click on the images below.
choose a variation