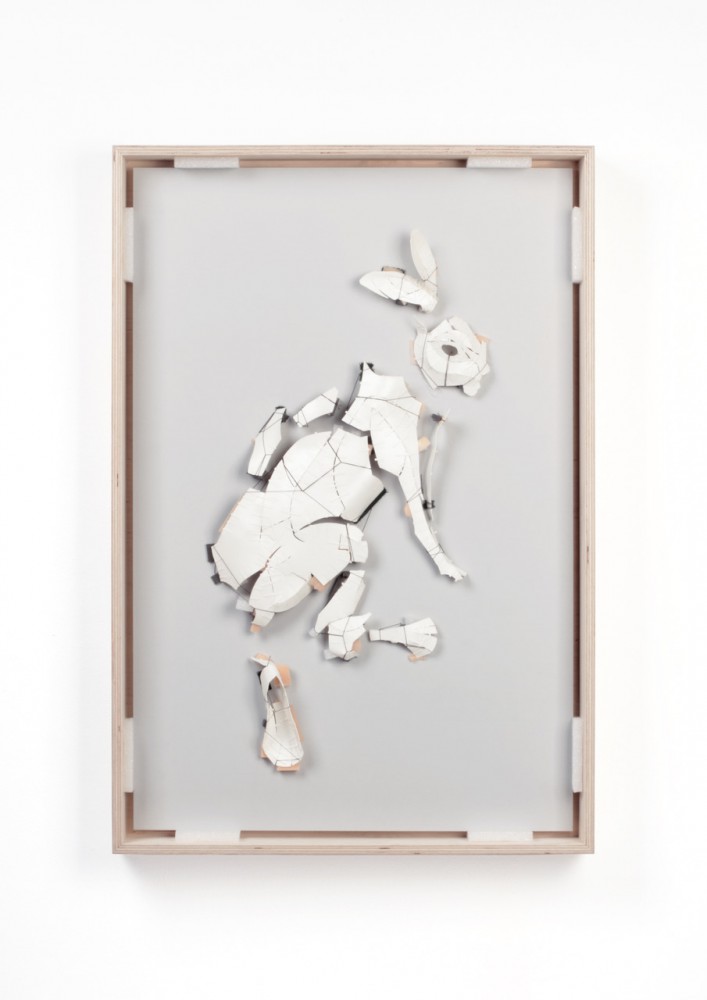 t.e. 205
broken hare
Lifelessness is a recurring theme in the work of Maarten Kolk & Guus Kusters. The lethargy in the lifeless object carries a poetic tension that fascinates them.
'Broken Hare' is the lifeless remains of a shot hare.
The object is created out of dozens of pattern parts made of porcelain paper. The parts are held together with thinner strips of porcelain glued individually by hand with clay slip. To protect their shape during the firing process, the parts are buried in ceramic powder; afterward, the pieces are unearthed and gently cleaned with a brush, as though they were archaeological findings.
limited & numbered edition of 7
size: 82 x 59 x 10 cm
delivery time: 7 weeks
€

4,250.00
amount
€
3,512.40 for customers outside the EU during checkout
related products