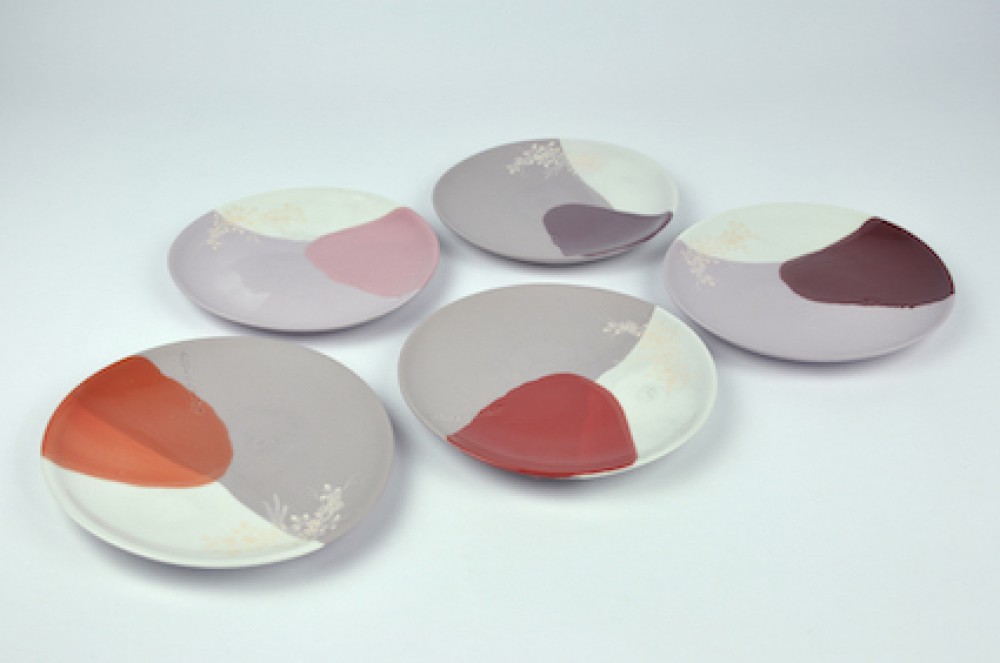 t.e. 217
porcelain color research -11 sets of plates

These beautiful sets from 2006 show all facets of the color experiment that Hella Jongerius started in 2006.
White and colored brown porcelain clay are baked together. Sometimes the clay is co­loured before firing; sometimes a top layer of coloured glaze is added to the ceramic skin. The glazes and hand painting react differently to the substrate.
The basis of Hella Jongerius' oeuvre is this type of color experiment with fabric and glaze. This unique plate actually summarizes the entire oeuvre of Hella Jongerius. New collections are developed from these experiments, such as the colored b-set and colored vases series 3.
Supplied with hanging system.
Dimensions:
2 x Ø 20 cm
Unique pieces/ experimensts

Collection: Design Museum Den Bosch, collection of the designer
For more info about the different sets, prices, and delivery time please click on the images below
choose a variation