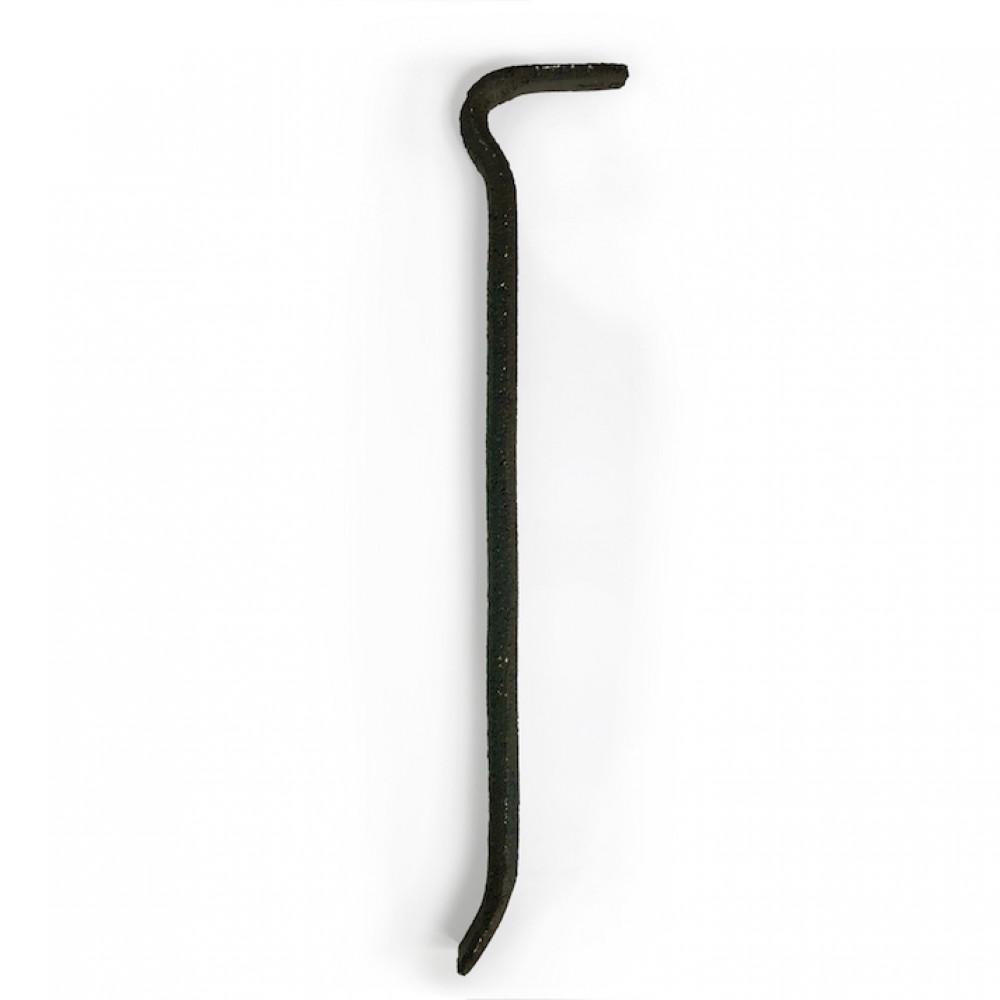 t.e. 219
breekijzer
80 x 16 x 3 cm,
box 92 x 24 x 16 cm
Tim Breukers & Niek Peters developed "breekijzer" in 2019 during a second stay at the European Ceramic Work Center in Oistewijk; an internationally oriented post-graduate institute for ceramics.
In their work their focus often lies on the vulnerability of ceramics. This certainly is the case in this project.
At first "breekijzer" appears to be an old, rusty crowbar, but on closer look it turns out to be made of ceramic.
This immediately disqualifies the object for it's intented purpose. With this approach it encloses the Dadaist ideology.
The idea for this work originated from a story about creative internees modelled a crowbar during a clay workshop in prison. This humorous anecdote got stuck in Tim Breukers head.
"Breekijzer" comes in a wooden box, which can be used as a console or frame to display the work.
"Breekijzer" is made in an edition of 600 pieces and comes with a certificate of authenticity.
delivery time: 1 weeks
€

248.00
amount
€
204.96 for customers outside the EU during checkout
related products