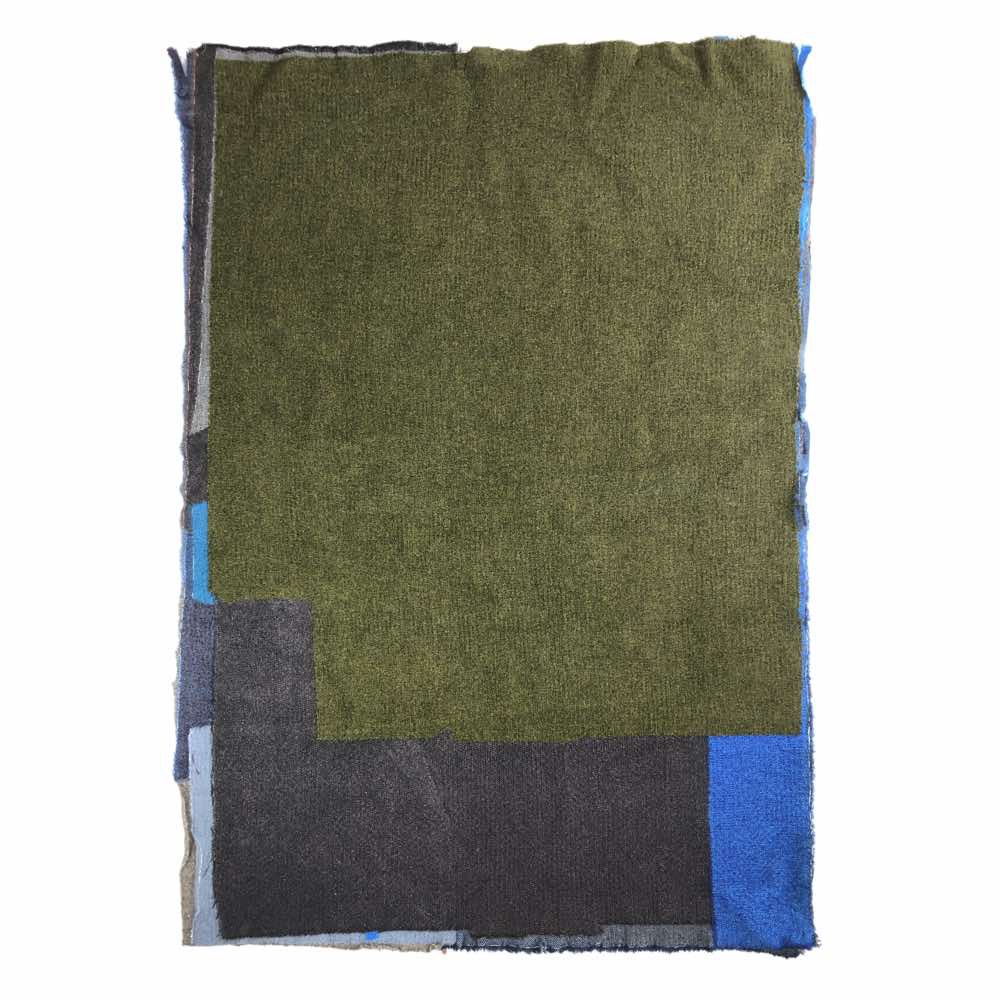 t.e. 222
acoustic poster

Christien Meindertsma has long dreamed of using residues from the furniture industry, because many of these woolen residues still have a beautiful quality and color. Usually these pieces are thrown away, but Christien started a research on how these pieces could be reused.
The offcuts consist of two different types. The whimsical trimmings that remain when cutting the fabric and the last few meters of fabric on a roll that can no longer be used.

For "acoustic poster", Christien devised a way in which all these unusable small pieces of fabric can be reused. The trimmings are alternately stacked on the last few meters of unused fabric and these are then needle-felted into a package. This way all layers are connected to each other which results into a spectacular mixing of the colors. To give the fabric a blanket-like and firm structure, it is felted again with water.

Each "acoustic poster"/ wall hanging is unique. In addition to the beautiful appearance, they have very good acoustic damping due to their thickness. The dimensions of these unique rugs are 100 x 150 cm and can easily be hung with the supplied system.

The photo's below show the available pieces.
choose a variation