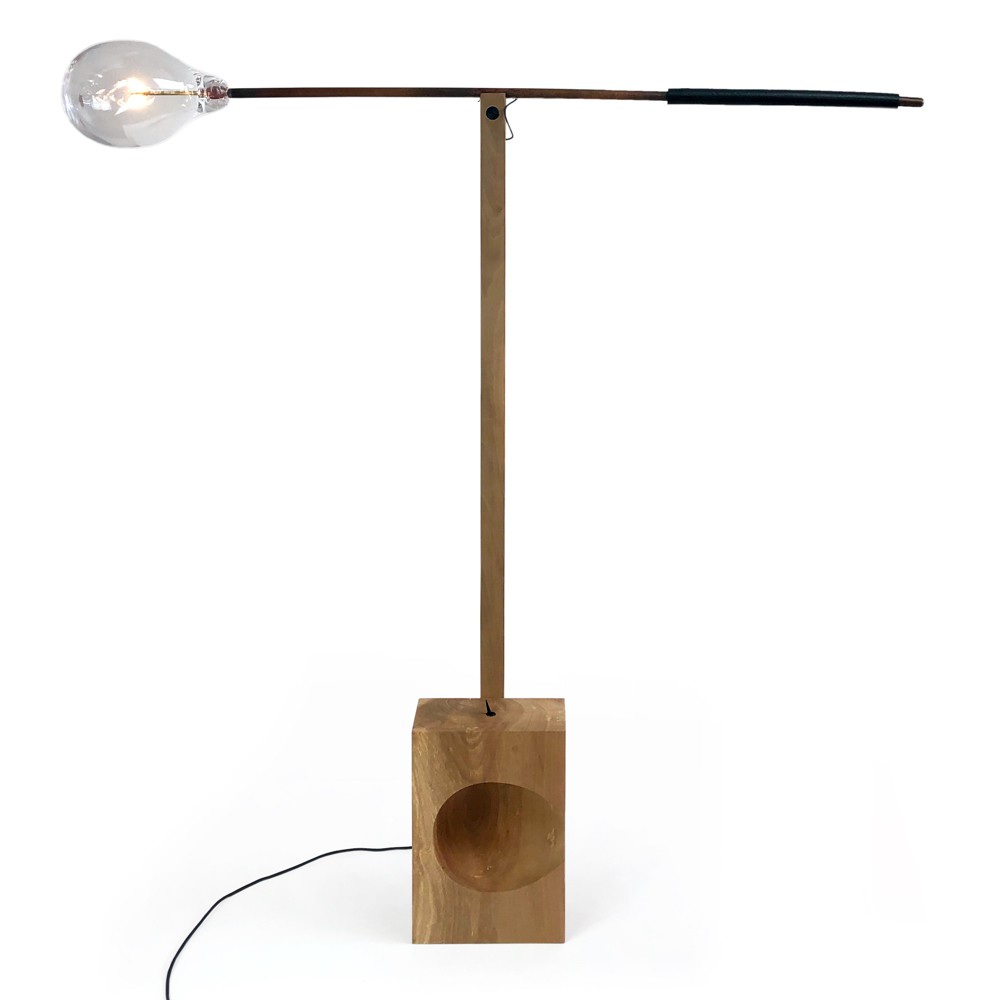 t.e. 223 - g floor lamp pear
bulb bullée
floor lamp pear
numbered edition of 10

sold out!

18 x 9 x 107 cm (horizontal)
18 x 9 x 150 cm ( vertical)


Designing a lamp that captures the magic of blowing a glass bell has long been on Christiens wish list. Or as she herself says: "I wanted to design a lamp where you can preserve that first magical moment when the air from the lungs of the glassblower forms a bubble of glass to the blowpipe".
To capture this magic, Christien developed a lamp that only consists of the parts needed to blow the glass: a blowpipe, a wooden mold and glass. The appearance of the lamp is the result of these three elements.

With master glassblower Gert Bullée of the National Glass Museum Leerdam, a bell is blown on a copper blowpipe. Copper and glass have the same shrinkage, so during cooling the glass remains firmly attached to the blowpipe. The wooden mold in which the bell is blown then serves as the base for the lamp.
A specially made lighting source, with a lifespan of 50.000 hours, is ingeniously inserted into the blowpipe and the technical installation is hidden in the wooden mold.

The pear tree used for these molds grew close to Christien's studio and the National Glassmuseum Leerdam, making it a very local production.

For good stability the base of the floor lamp is weighted with wrapped recycled lead, from a power cable that was located at the bottom of the North Sea.
other variations