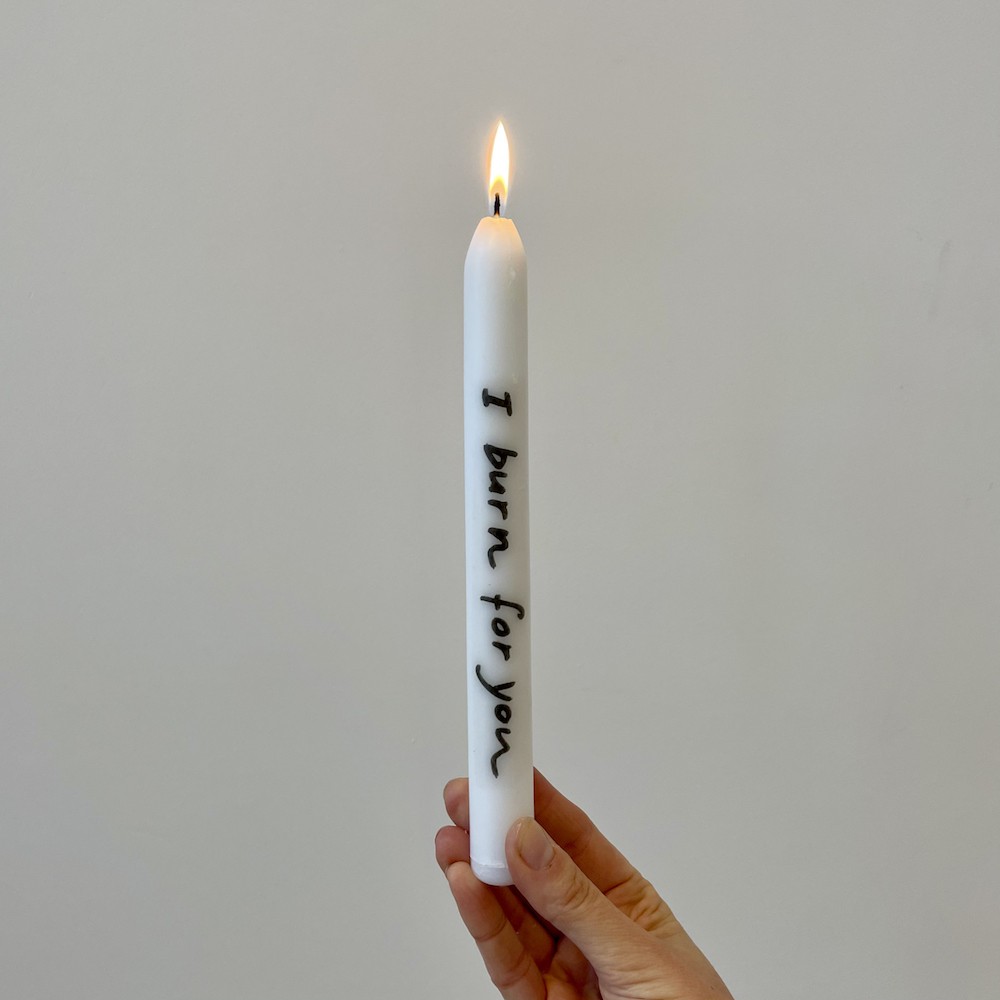 t.e. 224
sarah van sonsbeeck

i burn for you
multiple
240 x 21 mm

white candle with handwritten english, dutch, french , german or italian text in the artist's handwriting.

you can light this candle if you want to think of someone close to you. but who actually burns for whom? we can burn a candle for someone we care about as well as for something we believe in. when the candle has burned, your thought is still there.

each candle is individually packed in a cardboard tube.

For more information about prices and delivery time, please click on the images below.



choose a variation