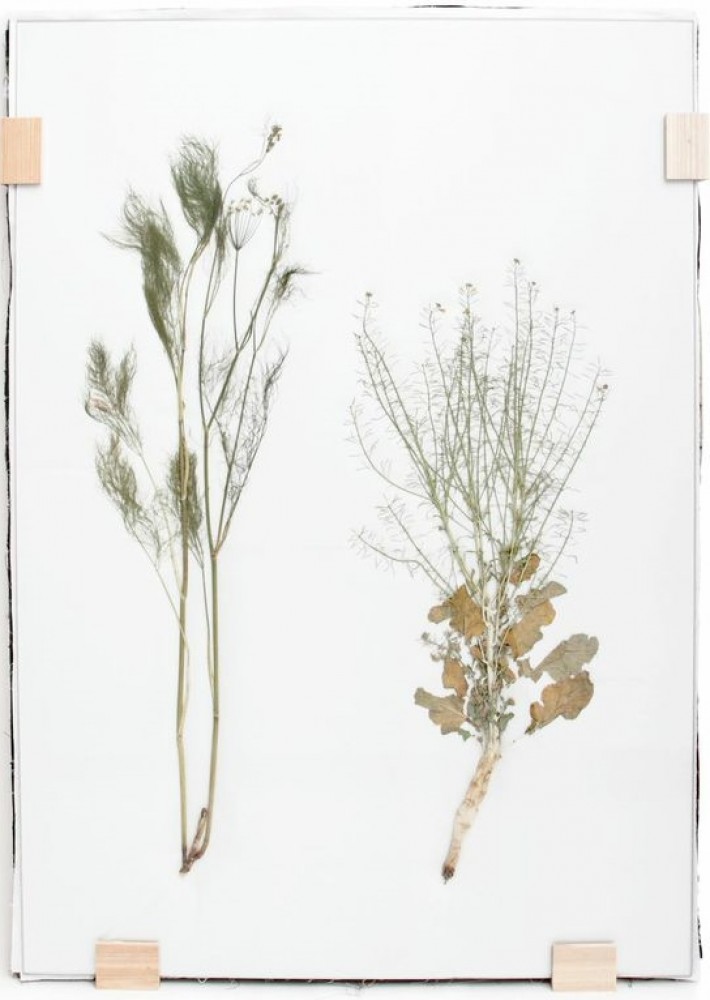 t.e. 160
herbarium, large
The herbariums from Studio Maarten Kolk and Guus Kusters originate from their own vegetable garden. "Firstly the vegetable garden was a study object, but increasingly we saw vegetables as a material. As such we wanted to treasure the garden we had worked in for a year, and represent it on a 1:1 scale. Furthermore we wanted to say something about it from a design point of view. By pressing and drying the plants and as such conserving them, you can – so to say – lengthen the growing process of the plant.
The herbariums consist of many layers of fabric with plants on top. Pressed between a sheet of glass using wooden clamp a graphic image emerges, which leans against the wall. Together the herbarium pieces form a greyed and abstract translation of the vegetable garden."
152 x 113 x 6,5 cm
vegetable material, wood, textile, glass, multiplex, paper.
unique pieces
delivery time: 6 weeks
€

3,490.00
amount
€
2,884.30 for customers outside the EU during checkout
related products