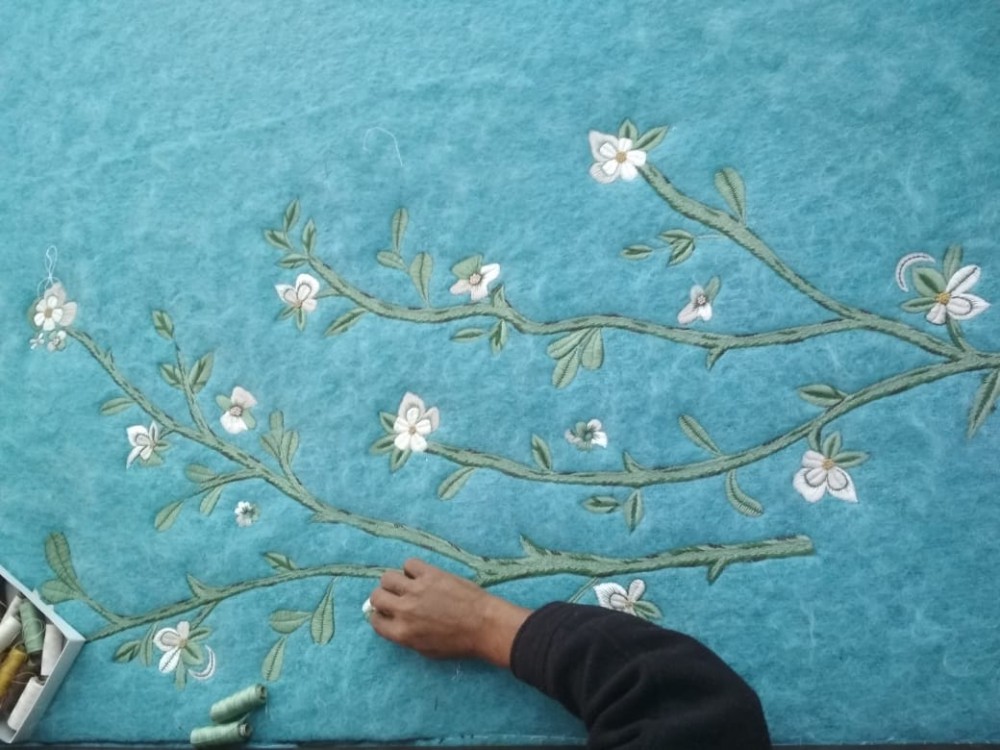 jupe by jackie
Based in the Netherlands and India's Uttar Pradesh, Jupe by Jackie is an internationally renowned fashion brand born out of a desire to shine light on the art of hand embroidery in a completely novel way. Revitalising a dying craft in today's fast-paced fashion industry, Jupe continues to make its mark as leading embroidery house as it strives to let Indian artisanship not only live, but thrive.
Jupe by Jackie can be found in high-end boutiques around the world, such as Merci, Song and United Arrows. From 2013 to 2017 the brand collaborated intensively with Comme des Garçons.
Designer Jackie Villevoye established Jupe in 2010 at age 54, after having raised her five children. When they left home, Jackie's lifelong enthusiasm for design became even more determined: having extensively studied the craft of Indian hand embroidery, Jackie embarked on a journey that led her to a highly talented team of embroidery craftsmen. A passionate collaboration was born.