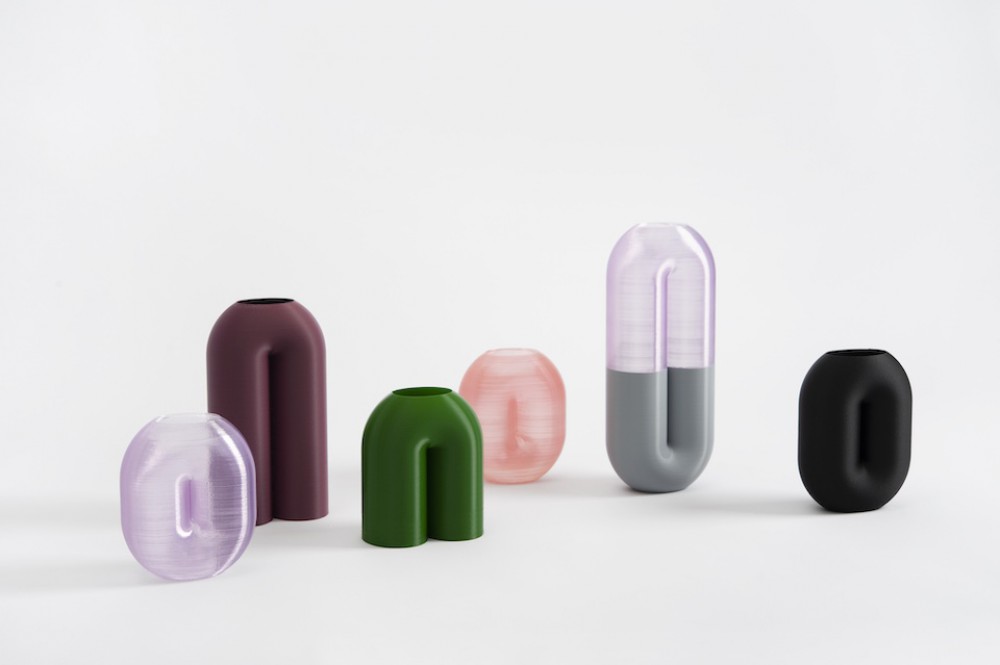 recycled filament
The Lucent Collection
By Carole Baijings Studio for Design in collaboration with Phygital Studios

The Lucent Collection is an environmentally responsible series of 3D-printed vases designed by Carole Baijings in collaboration with Bastiaan de Nennie. Made using recycled filament from food waste, not only does this collection up-cycle consumer waste, but the variation in plastic yarns means each piece is unique in colour.

Made locally at Nennie's micro-factory 'Our Kilo' so as to reduce carbon emissions, Bastiaan's ability to think outside the box, paired with Carole's eye for detail and feel for colour comes together perfectly in this set. The Lucent Collection aims to not only create pieces that can work as standalone objects in the home, but additionally, shed light on and improve the design process as a whole.